Anglesey Motorcycle Training stay Traditional with a new J-D Design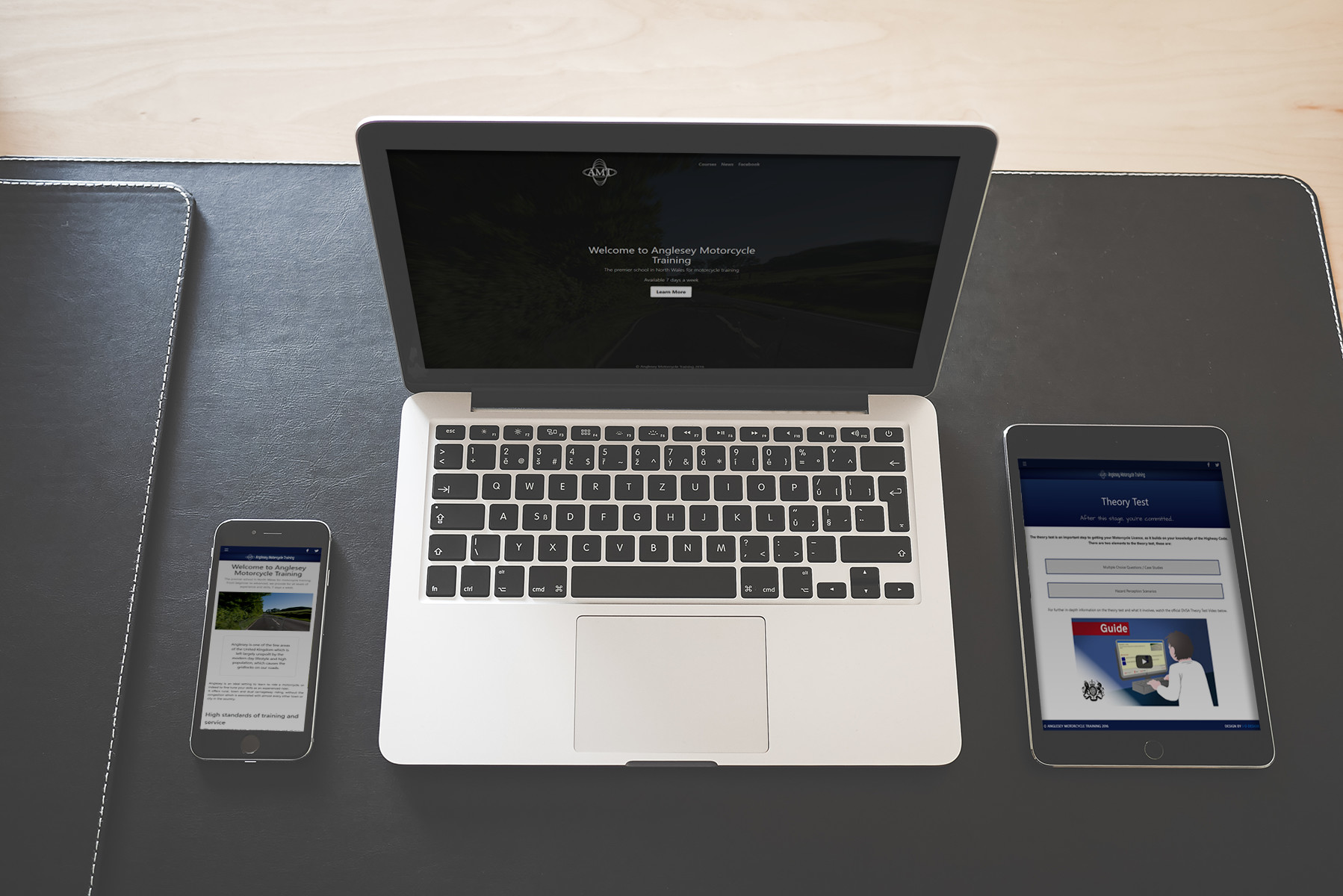 Anglesey Motorcycle Training is the older sister of Kickstart Bike Training, and the traditional bike training company provided by Neil Broughton on Anglesey, North Wales.
Teamed up with Sue; Neil's wife, Anglesey Motorcycle Training offers complete & safe motorcycle training in North Wales, and have nearly 40 years of experience between them both.



Traditional Design
Neil already had a traditional design & dark-blue colour scheme on the existing AMT website, and wanted to keep that. The reason Neil needed a new website, was due to the fact his old website had not been maintained by a web designer, there were plugin and JavaScript errors, and the mobile-responsive design was very limited. So after a discussion with Neil, we decided to come up with a traditional-looking website, with a modern, slick and fast website system in order to showcase AMT as an elite training school on Anglesey.



News
Neil wanted a place to share Anglesey Motorcycle Training news with visitors and customers on his website, so we created the News section of the website which runs similar to a normal blog, allowing Neil to post news articles to different categories, and tag them with labels for easy navigation for readers.



Screenshots
Full Project
The Anglesey Motorcycle Training website was part of a larger project of relaunching the entire AMT/Kickstart online presence. Check out this article covering the rest of the project.
Tags: