Saran Jones: Professional Portfolio Design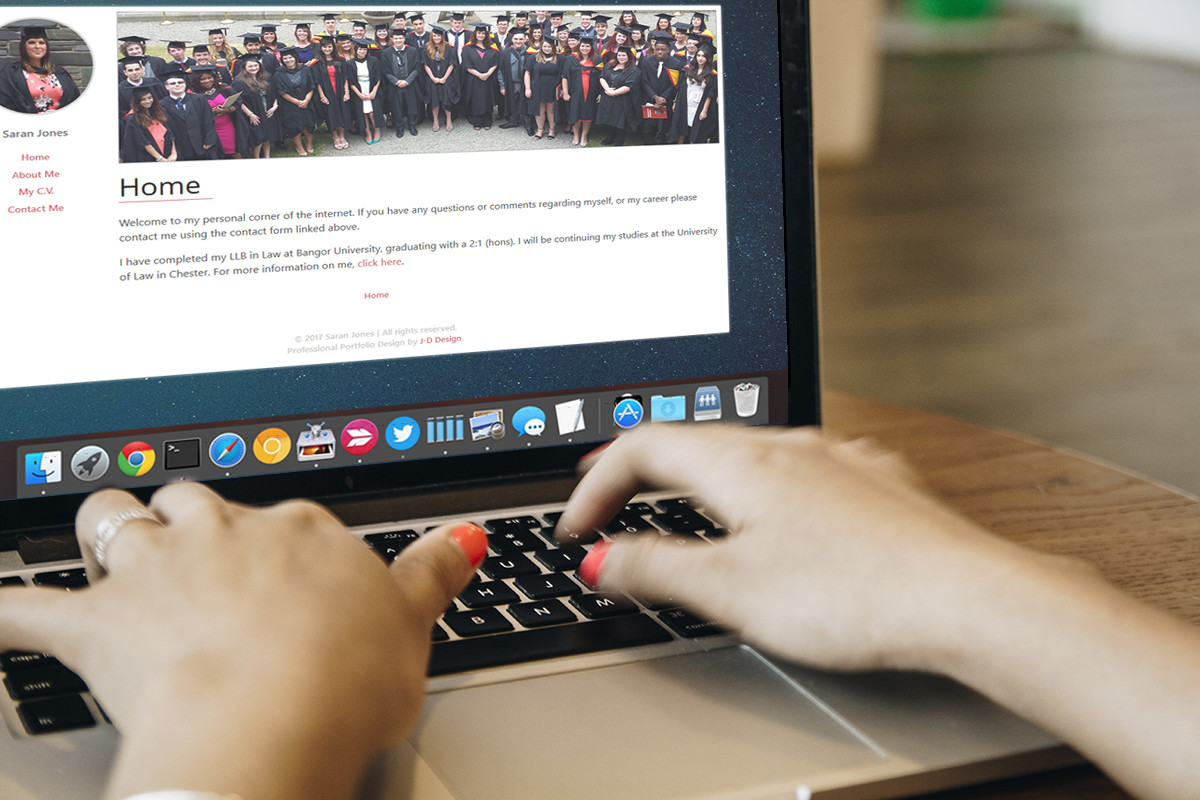 Saran Jones is a law student living near Chester, North Wales. Having studied her law degree at Bangor University, she was ready to embrace her working career. We all know that success is a journey, and not a destination; and success is never an accident. Setting your standards high and your targets even higher, helps you stand out from the crowd.


Web Design & Portfolio
Saran decided on a simplistic, yet professional and sleek portfolio web design. No gimmicks, just fast loading pages, and clear text. Exactly what Saran envisions her prospective employers and business partners will be looking for.

Saran's new professional portfolio website includes:


Superfast loading web pages
Professional email address (no retro Hotmail, Gmail or Yahoo address in sight!)
Document manager for managing documents and her C.V. - with password protection
Dynamic website management system, where Saran can login and view her website statistics and manage her pages
Professional modern contact page

These simple features will allow Saran to stand out when applying for future opportunities, and making professional contacts. Her C.V. comes alive with a professional Email Address and website link.



Screenshots
Own Your Success
Do you, or a family member / friend have plans to succeed in the big world? If so, contact J-D Design where we can get you set up with a professional email address, web design and profile, just like we have done with Saran.
Tags: