CyberTec Launches with a Crisp New J-D Design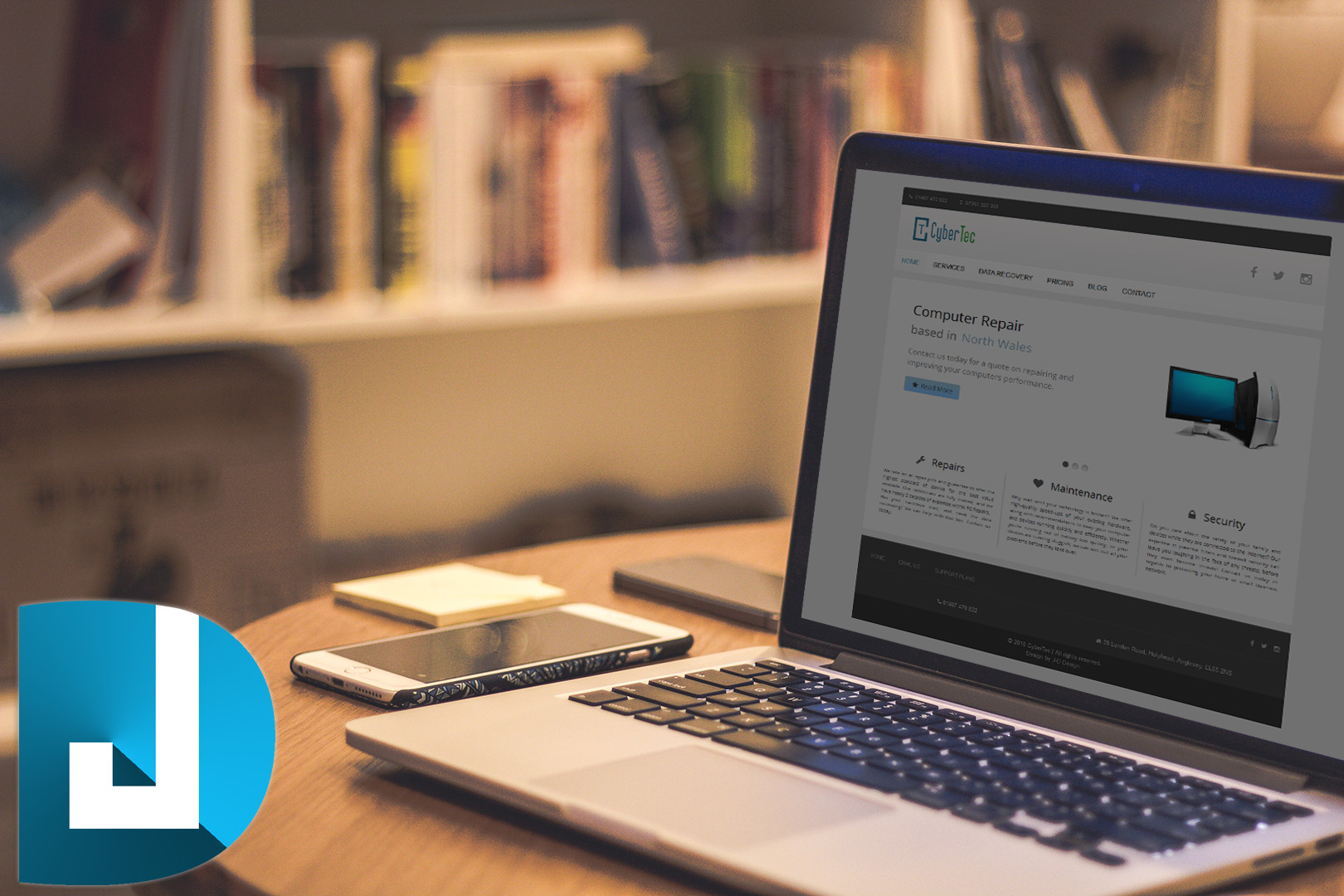 Michael at CyberTec approached me last week with his plans to launch a new business providing IT Support to Holyhead and local areas. Having already been requesting design samples for a new logo, he wasn't happy with the results he'd been provided; so after giving J-D Design 24 hours, we returned with a modern, crisp logo design and secured the design of their website too.

I discussed in great detail with Michael the specifications for his new website; such as the layout, design, colours and fonts used. Michael provided a very in-depth specification for his new website; along with sample images and the exact positioning and colours of all the areas of the website.

Michael needed a modern, but crisp and contained layout that looked great on computers, tablets and mobile devices. Michael wanted an easy-to-customise transparent content slider on the homepage, along with full management of all the menus displayed on the website and a fully featured and embedded gallery to showcase his PC builds and certifications.

As I have been busy building these features for other customers of J-D Design, the CMS we used could meet all of CyberTec's needs; therefore it was just a case of matching colours and fine-tuning pixels to ensure that the design we provided to CyberTec exceeded expectations.

CyberTec launched in North Wales on 7th August 2016 providing Computer and Laptop Repair along with many other IT services stretching from Anglesey to the North East of Wales.
Tags: