Bryn Build in North Wales Commission Brand New Website Development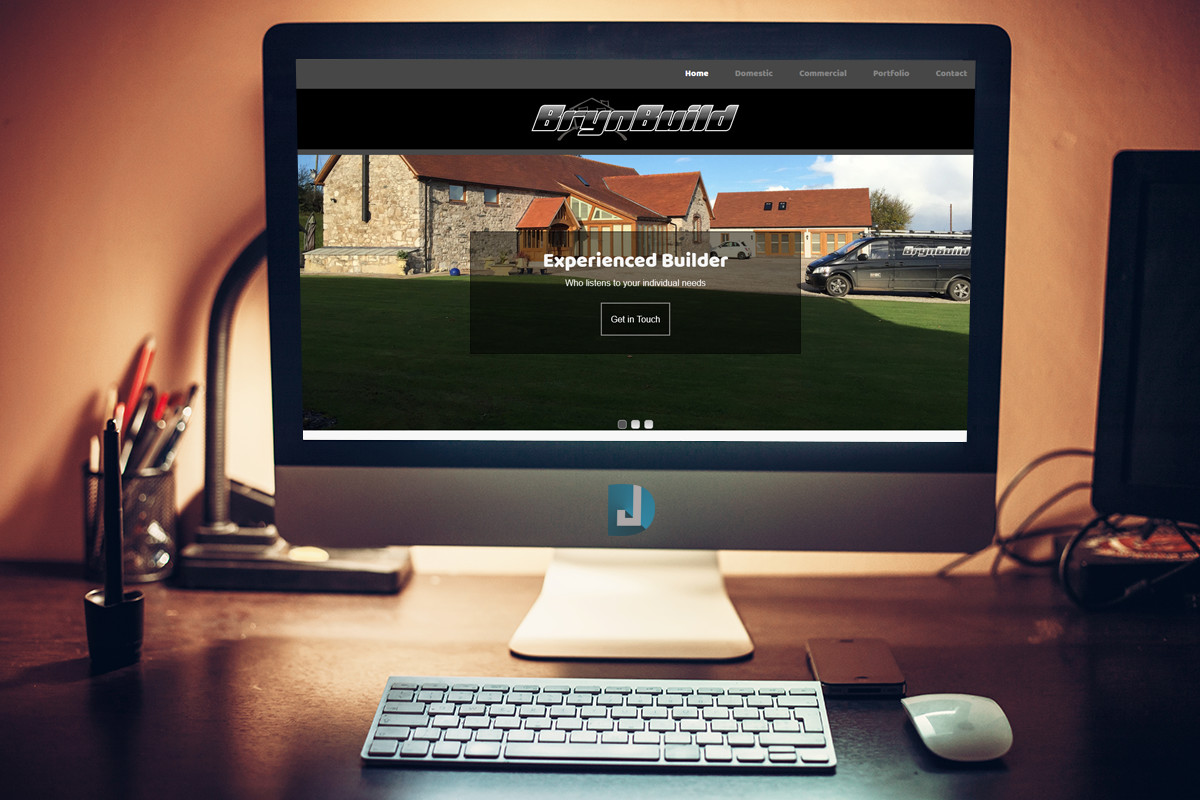 Bryn Build launches a brand new J-D Design website

When I first spoke to David at Bryn Build, a Mold-based domestic and commercial building contractor covering North Wales, Cheshire and the North West; David told me he had already previously approached some local website design companies in North Wales, regarding having a new website. Having looked at their examples and working methods, he never really found anything which excited him enough to go ahead with a new website development.

It was clear from looking at the high standard of work carried out by Bryn Build, that they were a company worthy of a high-class good-quality website design. I asked David for a meeting and over some coffee I demonstrated some of the benefits of having a J-D Design website:


Commercial Content Management System, with full ability of keeping the website fully updated very easily
A very simple modular website system, meaning professional new features can be added on easily and conveniently at any time for little cost
Easy-to-use file manager to manage media across the whole website
Business-class permissions system to allow different groups of users completely different levels of access across the whole system - perfect for hiring content writers or different teams / departments to manage different areas of your website.
If you are interested in having a development with similar professional features and looks for your business,
contact me
today.
Screenshots







The Development
David has always wanted more control over his website. Historically; no provider was able to offer website management outside of a generic WordPress installation (which you can get for free and anyone can install themselves!). While WordPress is great for those with technical knowledge, it isn't designed for professional business use and often acts as a barrier to the increased necessity for businesses to have high-quality mobile-responsive websites matched with security and ease of use.

With the ever expanding commercial CMS that is used at J-D Design; a Gallery module was very easy and seamless to integrate into the new website. Now, David and his colleagues have the ability of creating an unlimited amount of new galleries across his website, with an unlimited amount of albums and images too. The Bryn Build website even has the ability to allow their customers a way to add images of their work to galleries in the future as well; and all of this seamlessly and easily integrates with the different social and comment plugins available at the tap of a finger.

David is very happy with the launch of his new website www.brynbuild.co.uk, and will be making sure to recommend J-D Design to any local businesses wanting a professional, fast and high-quality web design in North Wales and Cheshire.



Are you looking for a new website in North Wales or Cheshire?
I am a freelance website and business systems developer based in Mold. Shall we meet up to discuss your next project? Get in touch today.
Tags: