2017 New Year Sale - 50% Off Web Projects in January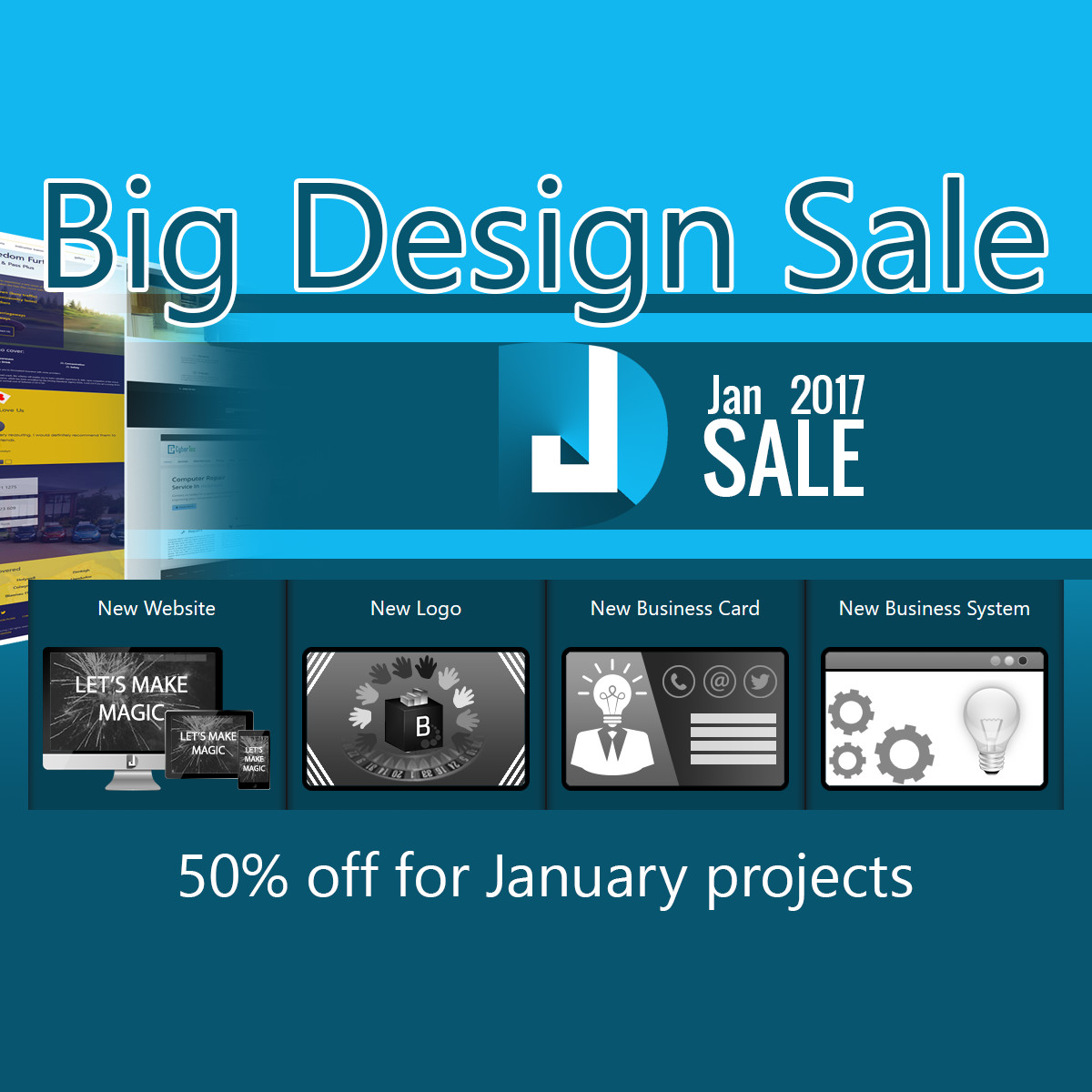 OK, so I've been doing this full time for over 7 months now, which means I've established enough prices for my time, to be able to offer a January sale!


What's the deal?
You will get the full J-D Design treatment. If you want a full web development, new system, logo or fresh business card design; January has never been a better time to get it sorted. Taking advantage of this offer will give you 50% off the bill, no questions asked, no additional tips needed.


When will I get it?
Any project agreed and confirmed in January 2017 will begin development in February 2017 - completion of the project will be agreed initially, depending on the complexity, time requirements and type of designs required.


What's the catch?
We're fully booked for January, so any projects taking up this offer will be due to start in February 2017 - time flies, so this isn't really a big catch.


How do I take advantage of this offer?
Contacting us on Facebook, Twitter or our website and quoting 'J-D Design January 2017 Sale' is enough to take advantage of this great offer.

Now is the time to get an elegant, professional and efficient new design for your business. Give your business the best start in 2017 with J-D Design.


Get the Sale Poster
We'd love it if you could download and share this sale poster; to help people who may really appreciate this sale to take it up before it's too late.